Czech Souvenirs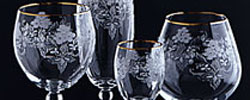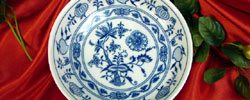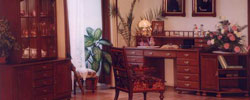 The Czech Republic is well known for its beer. Czech beer seems to be one of the leading attractions that makes tourist visit the country to taste it surrounded by its natural original environment. Should you be interested more into this area, please visit www.CzechBeerTours.com to find new opportunities for such discovery travel.
For tasting beer in Litomysl, we recommend Restaurant.
The Czech Republic has got a long tradition in hand-made crystal glass, porcelain and Christmas bowls that are heavily exported abroad. There are several manufacturers that offer tourists a manufacturer visit with a possibility to buy these traditional goods cheaper than in a usual shop. The most known trademarks are Bohemia Crystal, Moser or Jablonex. If you select these you can be sure to have the original Czech souvenir.
The Czech Republic gave the world several great classical music composers. That's why you have come to the Smetana's International Opera Festival in Litomysl, of course. Bedrich Smetana, Antonin Dvorak, Leos Janacek, or Bohuslav Martinu are the most Czech famous ones. My Country, the Symphony of the New World, Slavonic Dances are master-pieces that made them known beyond borders of the Czech Republic. When talking about music, we should not forget another worldwide known polka song composed by Czech Jaroslav Vejvoda, called "Beer Barrel Polka" ("Skoda lasky" in Czech), that became a hit during the Second World War.
Hand-made lace is another traditional souvenir coming from the Czech Republic. The town of Vamberk situated 45 kms away from Litomysl is a centre of the specific lace in Eastern Bohemia. There is also the Lace Museum.
The Czech Republic as any other country has got its special liqueurs made according to the traditional receipt carried by generations for centuries. Probably the most famous one is original Becherovka Liqueur.
To shop Becherovka Liqueur in Litomysl, we recommend going at any grocery shop passing by.
A far more original souvenir could be considered a replica of the antique furniture with a very high standard of craft and quality. The exclusive style collections are designed for demanding customers that appreciate functionality and high quality work combined with elegance and charm. Furniture is made of massive beech wood following all quality and ecological aspects. The entire production program includes cases, glass cabinets, commodes, tables, chairs, bars, beds, sofas, lamps etc.