Bike Rentals in Litomysl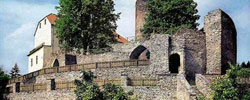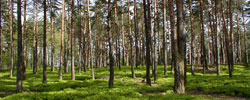 There are several bicycle rentals in the Litomysl and surrounding areas. You can mainly rent trekking and mountain bikes as a local terrain and cycle paths are suitable for these types of bikes. With a bike, you can also rent a helmet or buy a special cycle maps on a spot.
In the Litomysl area there are plenty interesting places to be explored on bikes. There is a quality cycling paths system in the entire Litomysl region. There are well-signed tourist paths with information about the length of a trip. They have got a single navigation system (yellow signs), which is easy to follow. If wished for a personal guide for your trip on a bike, we are able to arrange him together with a suitable trip for you based on your requirements: physical condition, time, or simply a special interest in places in Litomysl area you would like to visit.
It is recommended to use a bike rental for short trips in the surrounding area as there are many attractions worthy to see. Families may welcome this service as it can help planning their stay in Litomysl to become more attractive, especially for kids. View more Trips Around Litomysl.
If interested in renting a bike, please send us your enquiry at helpdesk@smetanaoperafestival.com.