Taxi in Litomysl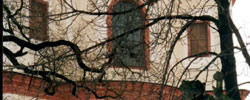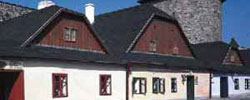 In Litomysl there are several taxi services though a situation is certainly different than in Prague given by a size of the town.
Litomysl as a small town where major sights are reachable by easy walk within maximum 20 minutes, being a tourist you use a taxi service mainly for longer trips outside of Litomysl, for example.
Cost: approx. 0,90 EUR per 1 km. Prices vary.
Cost of trips to towns in Litomysl's neighbourhood:
Usti nad Orlici (23 kms)
approx. 450 CZK (16 EUR)
Ceska Trebova (12 kms)
approx. 240 CZK (9 EUR)
Policka (20 kms)
approx. 400 CZK (15 EUR)
As local taxi drivers usually do not speak a foreign language, we recommend you ask at your hotel to make necessary arrangements for you. Alternatively prepare a paper with the name of required destination and a travel plan in advance.