Smetans's Litomysl Travel by Train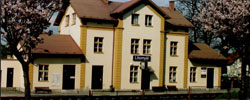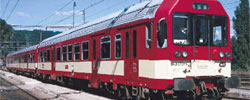 The most known and used Prague railway stations are the Main Station ("Hlavni nadrazi", subway red line C and green line A) and the railway station Holesovice ("Nadrazi Holesovice", subway red line C). Both of them are easily reachable. These are the only Prague stations where EC and IC trains run as well as newly SC Pendolino fast trains.
The most frequent connections:
Prague - Pilsen (West Bohemia)
1,5 hours
Prague - Brno (South Moravia)
3 hours
Prague - Ceska Trebova (East Bohemia)
2 hours
Prague - Ostrava (North Moravia)
3,5 hours
Trains in the Czech Republic run in time according to the valid timetables. You can find entire information in English or German about any connection within the Czech Republic on the following site www.idos.cz. The quality of Czech trains is on average good. Nevertheless we recommend traveling by EC or IC trains if possible where the quality is assured. Also they are faster than usual connection. The only disadvantage of these trains is that they do not stop at all stations. You should check beforehand if you select them. In all cases, we advice buying a ticket together with a seat reservation to make sure there is a free spot for you. Some weekend trains are usually crowded.
Traveling by train in the Czech Republic is economic, safe, time effective, comfortable and gives you freedom to see most of the country while not being bored or upset by a traffic jam. The most beautiful time to travel by train is summer and autumn.
When travelling from Prague to Litomysl by train, search for the connection:
Prague - via Chocen - Litomysl, zast. on the above mentioned site for public transportation connections. Duration approx. 3 hours. Cost approx. 205 CZK (7 EUR).