Tours in Litomysl Surroundings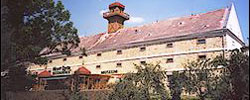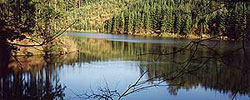 In Litomysl you can take a Town tour or a Castle tour. Upon your request we can arrange tours to recommended tourist attractions, or event. Simply go through listed places ....
Usti nad Orlici - 23 kms; old town with traditions in textile industry and music; Kocian Violin Competition - international violin players competition in May, open to public audience; Heran Violoncello Competition - international competition of young violoncello players in April; Town in Motion - a week of cheer in June ; Summer Dance Days in July; a traditional Old Czech Fair in August
Ceska Trebova - 12 kms; old town known as the largest railway transport station in Central Europe; a Romanesque Rotond of St. Catherine built in the 2nd half of the 13th> century; a park reservation Javorka
Vysoke Myto - 22 kms; a historical town with a monumental gothic Church of St Lawrence with 10 shrines, the most significant one is with a painting made by Petr Brandl in 1728; the town is partly surrounded by the medieval walls and belongs to towns with the largest squares in the Czech Republic; a seat of the biggest Czech bus producer called Karosa (Iveco today)
Svitavy - 25 kms; a birthplace of Oskar Schindler; the Ottendorfer's Library - used to be the largest German library in Czech lands with 25,000 books in its depository; awarded by a prize for historical centre renovation in 1994
Policka - 21 kms; a birthplace of the famous Czech composer Bohuslav Martinu; the Martinu Fest in May; samples of folk architecture; Policka Brewery, Gothic Castle Svojanov 20 kms - founded by the king Premysl Otakar II in 1265. Since 1993 the Svojanov Cultural Summer Festival and the Puppeteers Pilgrimage have been held here. Also visit the castle Svojanov permanent exhibition of ceramics by Jan Kutalek
Jimramov - 31 kms; a historical small town established in 1235 that was razed by the Swedes in 1643, and following the issue of the Edict of Tolerance it became an Evangelical centre; Renaissance Chateau dating from 1586; originally Gothic church rebuilt in Baroque style; Jimramov used to be a home of the Mrstik brothers (Czech national writers, a drama "Marysa") and a writer Jan Karafiat, the author of so popular book for children "The Fireflies" which was translated into many foreign languages
Bystre - 34 kms; a village that was conferred the title of town by the king Charles IV in 1368; there is a Baroque town hall, church and presbytery, a Renaissance chateau with an English garden, and samples of preserved folk architecture - timbered cottages: Brtoun's cottage is open to public and serves as a Muzeum of Handcrafts, especially shoe-making
Moravska Trebova - 42 kms; a historical town reservation; Castle with exhibition halls
Letohrad - 43 kms; a small town with a Baroque Castle; and a large private Museum of Handcrafts with a stylish restaurant and a number of lovely craft shops that makes a unique complex reminding you of the old times
Pisecna - 46 kms; a small village, a renovated Mill holding a permanent exposition of the miller's trade, and other antique items
Hlinsko - 53 kms; open air museum Vesely kopec with weekend programs related to specific traditions of each season during a year
Pardubice - 57 kms; famous regional town, known for its ginger bread, Pardubice steeplechase and a Renaissance Castle.
Trebechovice pod Orebem - 59 kms; a tiny charming town surrounded by beautiful forests and pleasant walking paths along the river Orlice so popular for outings. However, Trebechovice pod Orebem is known especially for its Museum of Nativity Scenes. Unique and best known is the Probost Nativity Scene which was the major attraction of the Czechoslovakian exposition at the World Exhibition in Montreal in 1967. The authors Josef Probost, Josef Kapucian and Josef Friml had worked on the unparalleled example of craftsmanship full forty years