Bedrich Smetana (1824 - 1884)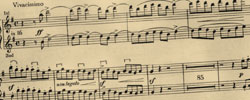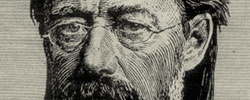 Bedrich Smetana is the founder of Czech national classical music. Bedrich Smetana was born in in the brewery adjoining the Litomysl Castle in 1824. He began to compose when he was six years old. In 1848, Bedrich Smetana opened a music school in Prague. For financial reasons, he lived and worked as a teacher, conductor, and concert pianist in the Swedish city of Gothenburg from 1856-61. After returning to his native country, he found it difficult to assert himself. Not until the resounding success of his operas Branibori v Cechach (The Brandenburgers in Bohemia) and Prodana nevesta (The Bartered Bride), did he achieve recognition, becoming the first musical director of the Provisional Theater. Bedrich Smetana's operas Dalibor and Libuse are closely bound to the construction of the National Theater. The majority of his other compositions were related to the progressive endeavor of the Czech people to recover their liberties. Bedrich Smetana elevated Czech national opera to the European level, and resolved the problem of creating Czech national art. His symphonic music, especially his cycle of symphonic poems Ma vlast (My Country), and choral music were also directed at the nation. As regards Smetana's style, his origins were in neo-romanticism, but he went well beyond Ferenc Liszt, to the breaking down of major-minor tonality. Bedrich Smetana was a defender of Wagner's opera reforms, which earned him the reproach of provincial Czech society. He defied his adverse fortune stubbornly, not abandoning composition after he had become deaf. Bedrich Smetana wrote nine operas all together, many piano works (polkas, waltzes, and etudes), chamber music, including the string quartet Z meho zivota (From My Life), and also symphonic poems.
Source: Musica Bona - Czech Classical Music. Editted.