Smetana's Litomysl Festival Participants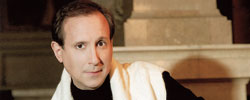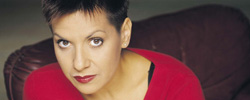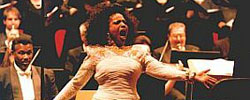 Neil Shicoff
Neil Shicoff made his professional debut as the title hero in Verdi's Ernani conducted by James Levine in Cincinnati in 1975. As early as 1976, he made his debut at the Metropolitan Opera as Rinuccio in Gianni Schicchi conducted by James Levine. Internationally recognized as the pre-eminent American tenor of his generation, Neil Shicoff has appeared at all of the world's most important opera houses including the Metropolitan Opera, Vienna State Opera, La Scala, Paris Opera, Royal Opera Covent Garden, Berlin's Deutsche Oper, Bavarian State Opera, Lyric Opera of Chicago, San Francisco Opera, Hamburg State Opera, Grand Theatre de Geneva, Arena di Verona, Netherlands Opera, Opernhaus Zurich, Welsh National Opera, Scottish Opera, Santa Fe Opera, Barcelona's Liceu, and Buenos Aires Teatro Colon. In addition to his operatic successes, he has sung with the Israel Philharmonic conducted by Leonard Bernstein, the Berlin Philharmonic conducted by Claudio Abbado, the San Francisco Symphony conducted by Edo de Waart, and the Boston Symphony Orchestra conducted by Seiji Ozawa. He has also collaborated with celebrated conductors such as Carlos Kleiber, Riccardo Muti, Giuseppe Sinopoli, James Levine, Charles Dutoit, Michael Tilson Thomas, Sir Charles Mackerras, Semyon Bychkov, James Conlon, Antonio Pappano, Carlo Rizzi, Donald Runnicles, Sylvain Cambreling, Neeme Järvi, and Riccardo Chailly. Known for his intensely passionate portrayals, Neil Shicoff has appeared in notable productions by Franco Zeffirelli, Jean-Pierre Ponnelle, Elijah Moshinsky, Götz Friedrich, Robert Carsen, Andrei Serban, Pier Luigi Pizzi, Werner Schröter, Lina Wertmüller, and Harold Prince among others.
Source: Neil Shicoff's official website. Edited.
Dagmar Peckova
Dagmar Peckova is a renowned opera and concert singer. Following two years of work at Dresden's Opera Studio, she was engaged in 1987 as a soloist by the Semper Opera in the same city. A year after, she became a soloist at the Berlin Staatsoper. Dagmar Peckova is currently a guest soloist at many European leading opera houses such as those of Stuttgart, Berlin, Basel, Paris, London, Prague. On these stages Dagmar Peckova has created a gallery of major parts of the world opera literature (Carmen, Cherubino, Rosina ad.). As a concert singer she demonstrates her art in a broad repertoire ranging from classical music to works by major contemporary composers. Her British debut recital at Wigmor Hall (1995) was well received, critics there hailing her as a true Mahlerian. A frequent guest of the Czech Philharmonic, she has accompanied the orchestra on its tours in Japan, South Korea and Hong-Kong with a conductor Jiri Belohlavek as well as on an English tour under the baton of Libor Pesek.
Source: www.musicabona.com. Edited.
Brenda Jackson
Brenda Jackson, dramatic coloratura soprano, was born in St. Louis, Missouri, USA. After her studies at the St. Louis Institute of Music, she matriculated her Music Education Bachelors and Masters of Music from Washington University. She has won numerous International prizes, i.e., Zurich International Opera Artists Program, Metropolitan Opera Young Artists Competition, and several Fellowships. Brenda Jackson's European debut was in Switzerland in the title role of Puccini's "Suor Angelica". Afterwards, she was engaged as a member of the prestigious Deutsche Oper Berlin. Brenda Jackson also has sung at Milan La Scala, Teatra la Venice, Bratislava October Festival, Vienna, Moscow, and Budapest. Brenda Jackson's repertoire is not only in opera, but also recitals, oratorio, broadway, jazz and especially spiritual & gospel concerts.
Source: Brenda Jackson's official site. Edited.
Hradistan
The Hradistan dulcimer band belongs to the oldest and most well-known Moravian dulcimer bands. The Hradistan's ensemble was formed together with a dance group in a historical town Uherske Hradiste in 1950. Since that time several generations of musicians, singers and dancers have gone through its personnel, first under the long-time leadership of Jaroslav Stanek. His creative approach to folk material changed the understanding of its stage presentation as a series of songs and dances towards more elaborated artistic compositions. Since 1975 Jiri Pavlica has been the artistic director and the first violinist, and the group has undergone gradual transformation under his directorship and demands on the members gradually increased. Together with continuous and independent work of the Hradistan dulcimer band the ensemble as a whole also started producing thematic musically choreographic projects (e.g. There was the Battle of Austerlitz, Moravian outlaw songs). They mean the most remarkable reflection of departure from the traditional approach to folklore and transition to more independent scenic interpretation. Folklore becomes a source of inspiration, while its philosophical nature is kept preserved. The methods of work, dramaturgy and artistic standard make Hradistan one of the most unique ensembles recognizable not only within the Czech Republic. Hradistan has gained numerous awards throughout its history.
Source: Hradistan's official site. Edited.
Among other soloists there are following artists participating in Smetana's Litomysl International Open-air Opera Festival 2006: Jasminka Stancul (piano), Ales Barta (organ), Jiri Barta (cello), Marianna Kulikova (mezzo-soprano), Simona Houda-Saturova (soprano).

Smetana's Litomysl Festival Participants 2004
Smetana's Litomysl Festival Participants 2005