Smetana's Litomysl Festival Participants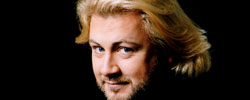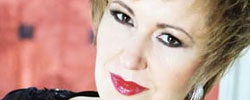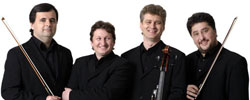 Torsten Kerl
The internationally successful young German tenor Torsten Kerl belongs to the most talented tenors today. He got his education in Essen (Germany). He has been singing in numerous major international opera and concert houses such as the Staatsoper Wien, Deutsche Oper Berlin, Semperoper Dresden, Scala di Milano, De Nederlandse Opera Amsterdam, Staatsoper München, Opera du Strasbourg, Chatelet Paris, Opera du Lyon, Komische Oper Berlin, Staatsoper Karlsruhe, Staatsoper Hamburg, Opera di Modena, Opera di Parma, Teatro Carlo Felice Genova, Volksoper Wien, Den Norske Opera Oslo, Opera de Munt Brussles, and Maggio Musicale Fiorentino. Torsten Kerl has appeared in the roles of the Steuermann (The Flying Dutchman), Rinaldo in Haydn's opera Armida, Merkur in the opera Daphne by Richard Strauss and Mozart Requiem, the title role in Lohengrin by Richard Wagner, and Paul in 'Die tote Stadt" by E.Korngold. Torsten Kerl has been performing with well known orchestras such as the Wiener Philharmonikern, Radio France, Sinfonieorchester des Hessischen Rundfunks, Nordwestdeutsche Philharmonie, Orchestre de la Suisse Romande, WDR Orchster and has worked together with artists such as Daniel Barenboim, Renato Bruson, Agnes Baltsa, Semyon Bychkov, Riccardo Chailly, Willy Decker, Placido Domingo, Dieter Dorn, Edita Gruberova, Leopold Hager, Christopher Hogwood, Marek Janovski, Siegfried Jerusalem, Harry Kupfer, James Levine, Fabio Luisi, Waltraud Meier, Zubin Mehta, Kent Nagano, Günther Neuenfels, Seiji Ozawa, David Pountney, Ruggiero Raimondi, Donald Runnicles, Giuseppe Sinopoli, Christian Thielemann, Marcello Viotti, Wolfgang Wagner and Simone Young.
Source: Torsten Kerl's official website. Edited.
Eva Urbanova
Eva Urbanova belongs today among the top world's opera singers. She embarked on the career of a pop singer, failed to be admitted to the Prague Conservatory, and began to study the voice with Prof. Ludmila Kotnauerova in Pilsen. Since making her debut in 1987 at the National Theatre in Prague (as Milada in Smetana's "Dalibor"), the singer's star has steadily risen. There in 1995 with a great success, Eva Urbanova created a role of Libuse in Bedrich Smetana's opera and from that time she is the only person of Libuse on the stage of the National Theatre. In 1997 she made her debut in La Scala, Milano, where her partner was Jose Cura. In the same year she had a big success with Kostelnicka from Janacek's opera "Jenufa" in the National Theatre. In 1998 made her debut in Metropolitan Opera, New York, under James Levine. She has also appeared on the prestigious stages of Covent Garden, Deutsche Oper Berlin, and the Paris Opera.
Source: www.musicabona.com. Edited.
Wihan Quartet
With their unique and spellbinding sound, The Wihan Qartet has made an impact in concert venues around the world. Heirs of the great school of Czech playing, the Quartet takes its name from Hanus Wihan, the founder and cellist of the Bohemian Quartet and a close friend of Antonin Dvorak. The Quartet was formed in 1985, and is still made up of the original four members. The Quartet has an outstanding reputation for the interpretation of its native Czech repertoire as well as for the many classical, romantic and modern masterpieces of the string quartet repertoire.
Since winning the London International String Quartet Competition in 1991, and a number of other major chamber music competitions, the Wihan Quartet has developed an impressive international career with regular visits to the US and Japan and to major festivals and concert halls throughout Europe.
The Quartet is 'Visiting Quartet in Residence' at Trinity College of Music, London and also works regularly for the CAVATINA Chamber Music Trust and Pro Corda, the National School for Chamber Music, as well as sharing their skills with students throughout the UK.
They are regularly heard on BBC Radio 3 as well as radio and television in the Czech Republic and have made Europe-wide broadcasts on several occasions.
Source: Wihan Quartet official site. Edited.
Among other soloists there are following artists participating in Smetana's Litomysl International Open-air Opera Festival 2007: Oleg Kulko (tenor), Iveta Jirikova (soprano), Jan Simon (piano), Edita Keglerova (harpsichord), Jaroslav Tuma (organ), Zuzana Lapcikova (cimbalom), Adriana Kohutkova (soprano), Tomas Cerny (tenor), Eugene Indjic (piano), Marie Fajtova (soprano), Jan Mikusek (tenor), Ivan Kusnjer (baritone), Tiziana Caruso (soprano), Luciano Mastro, Richard Novak (bass), Eva Drizgova-Jirusova (soprano), Elena Batoukova (mezzo-soprano).
Czaldy-Waldy Quartet (world music)
Bohuslav Martinu Philharmonic Orchestra Zlin

Smetana's Litomysl Festival Participants 2006
Smetana's Litomysl Festival Participants 2005
Smetana's Litomysl Festival Participants 2004