Smetana's Litomysl Festival Participants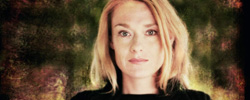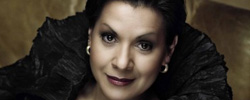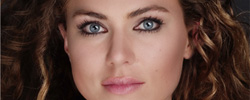 Magdalena Kozena
A famous Czech mezzo-soprano is well established as a major concert and recital artist.  Recital appearances have taken her to London, Paris, Brussels, Amsterdam, Vienna, Hamburg, Lisbon, Prague, Copenhagen, Tokyo, San Francisco, and New York's Carnegie Hall.  She has also appeared at the Munich, Salzburg, Schwarzenberg Schubertiade, Aldeburgh and Edinburgh festivals. Magdalena Kozena was awarded several prizes amongst which she received the Gramophone Solo Vocal Award in 2001 and the Gramophone Awards Artist of the Year in 2004. Operatic engagements of Magdalena Kozena have included Gluck's "Orphée"; Nerone ("L'Incoronazione di Poppea"), Mélisande, Cherubino, Sesto ("Giulio Cesare"). At the Salzburg Festivals her roles have included Zerlina ("Don Giovanni"), Idamantes and Dorabella. At the Metropolitan Opera she has sung Varvara ("Katja Kabanova") among others. Magdalena Kozena returns to Paris for Melisande at the Théâtre des Champs Elysées. Her future engagements include her debut appearance at the Royal Opera House, Covent Garden in the title role of "La Cenerentola". In 2003 Magdalena Kozena was awarded the title of Chevalier de lOrdre des Arts et des Lettres by the French Government.
Source: Magdalena Kozena official website. Edited.
Dagmar Peckova
Dagmar Peckova is one of the most requested renowned mezzo-sopranos. Following two years of work at Dresden's Opera Studio, she was engaged in 1987 as a soloist by the Semper Opera in the same city. A year after, Dagmar Peckova became a soloist at the Berlin Staatsoper. Dagmar Peckova is currently a guest soloist at many European leading opera houses such as those of Stuttgart, Berlin, Basel, Paris, London, Prague. On these stages Dagmar Peckova has created a gallery of major parts of the world opera literature (Carmen, Cherubino, Rosina ad.). As a concert singer Dagmar Peckova demonstrates her art in a broad repertoire ranging from classical music to works by major contemporary composers. Her British debut recital at Wigmor Hall (1995) was well received, critics there hailing her as a true Mahlerian. Dagmar Peckova is a frequent guest of the Czech Philharmonic, she has accompanied the orchestra on its tours in Japan, South Korea and Hong-Kong with a conductor Jiri Belohlavek as well as on an English tour under the baton of Libor Pesek.
Source: MusicaBona. Edited.
Annette Dasch
Annette Dasch is a famous German soprano that has performed at Paris, the Théâtre des Champs Elysées Paris, the Théâtre Royal de la Monnaie Bruxelles and the New National Theatre Tokyo and at the Salzburg Easter Festival, the Salzburg Festival, the Innsbruck and Vienna festivals and Styriarte Graz. Her most important roles include Armida, the Contessa, Donna Elvira, Fiordiligi, Pamina, Aminta, Genoveva, Antonia, Freia and the Goose Girl. Concerts and Lieder recitals have taken her to the Schubertiade in Schwarzenberg, La Folle Journée de Nantes, and to Paris, Berlin, Vienna, Monaco, Salzburg, London, Brussels and Naples. Annette Dasch is to be seen and heard in the title role of Armida at this year's Salzburg Festival. Her other engagements include the Japan visit of the Deutsche Staatsoper Berlin, Don Giovanni in Berlin, the new production of Idomeneo at the Bayerische Staatsoper and Das Paradies und die Peri in Vienna. Annette Dasch received the German ECHO Classical 2008 Award for Best Aria recording.
Source: Annette Dasch official website. Edited.
Please meet other artists and ensembles participating in Smetana's Litomysl International Open-air Opera Festival 2009:

Katerina Knezikova (soprano), Ole Edvard Anlonsen (horn), Ales Briscein (tenor), Zuzana Lapcikova (cemballo), Susanne Ryden (soprano), Jitka Hosprova (violin), Jana Wallingerova (mezzosoprano), Anja Bukovec (violin),


Symphonic Orchestra of the Czech Radio
National Moravian-Silesian Theatre
Hradec Kralove Phiharmonic Orchestra

Smetana's Litomysl Festival Participants 2008
Smetana's Litomysl Festival Participants 2007
Smetana's Litomysl Festival Participants 2006
Smetana's Litomysl Festival Participants 2005
Smetana's Litomysl Festival Participants 2004